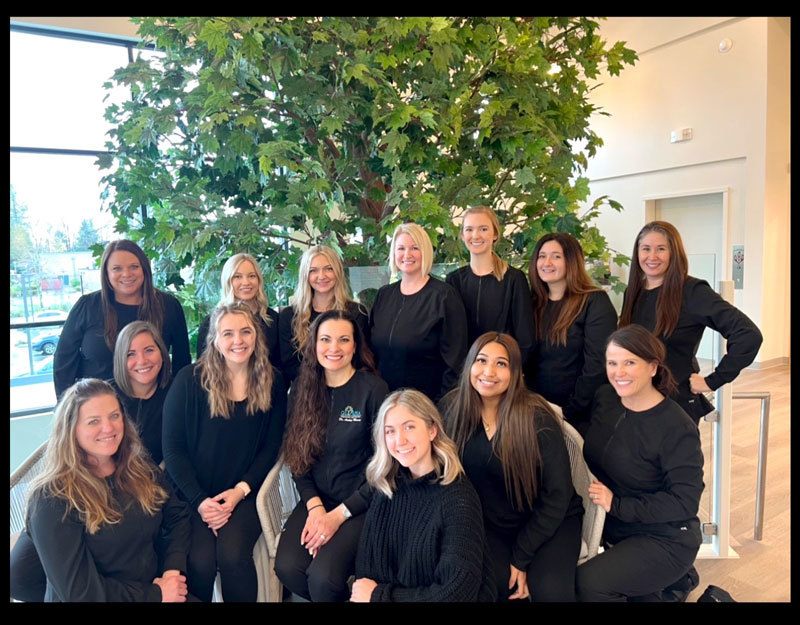 ---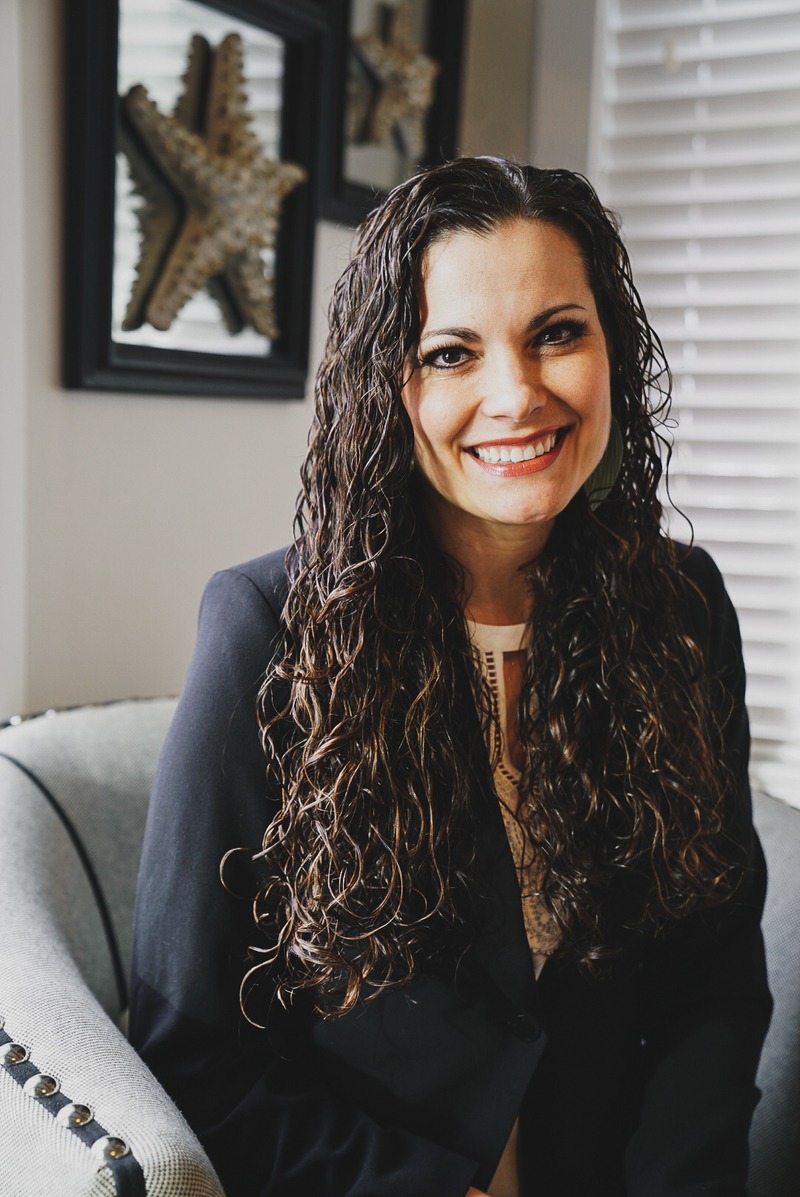 Andrea M. Mason DDS, MSD
Pediatric Dentist
A native of Olympia, Dr. Mason was introduced to dentistry at an early age. Her father, Dr. Jack Cox, practiced dentistry for over 30 years in Lacey, where Dr. Mason helped as an assistant during summers growing up. Her mother, Roxanne, is a teacher and school administrator, and helped inspire a love of teaching and working with children. In fact, Dr. Mason taught preschool through grade 12 at a local private school before pursuing her career in dentistry. Her brother, Dr. Bradley Cox, also completed his pediatric dental training at Indiana University/Riley Hospital for Children, and looks forward to joining Olympia Pediatric Dentistry in the future.
Dr. Mason completed her undergraduate studies at Pacific Lutheran University, where she received a Bachelor of Science in biology and minored in chemistry and studio art. She received her Doctor of Dental Surgery degree with high honors from the University of Washington. While there, she founded and directed the University of Washington Pediatric Dental Society and served as a Teaching Assistant for the Department of Pediatric Dentistry. Her research has been published in the Journal of the American Dental Association and the Journal of Anesthesia Progress. While in school, she received the Most Distinguished Scholar Award from the Department of Pediatric Dentistry and the Ralph E. McDonald Scholar Award for her outstanding performance during residency.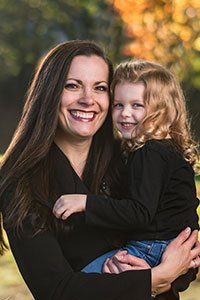 After her time at the University of Washington, Dr. Mason went on to receive a Master of Science in dentistry and a Certificate in pediatric dentistry from Indiana University/Riley Children's Hospital. She is a board-certified diplomate of the American Board of Pediatric Dentistry, and a member of the following organizations:
American Dental Association
American Academy of Pediatric Dentistry
College of Diplomates of the American Board of Pediatric Dentistry
Washington State Dental Society
Thurston Mason County Dental Society
Dr. Mason and her husband, Hans, have two beautiful daughters, Violet and Piper. The office therapy dog, Sugar, and her brother, Sammy, also live with the family. Together their family enjoys snowboarding, camping, and spending time on the water. In her free time, Dr. Mason also loves art, especially working on ceramics at the potter's wheel.
Dr. Mason strives to make every child comfortable and happy while providing a safe, caring environment for dental treatment.
---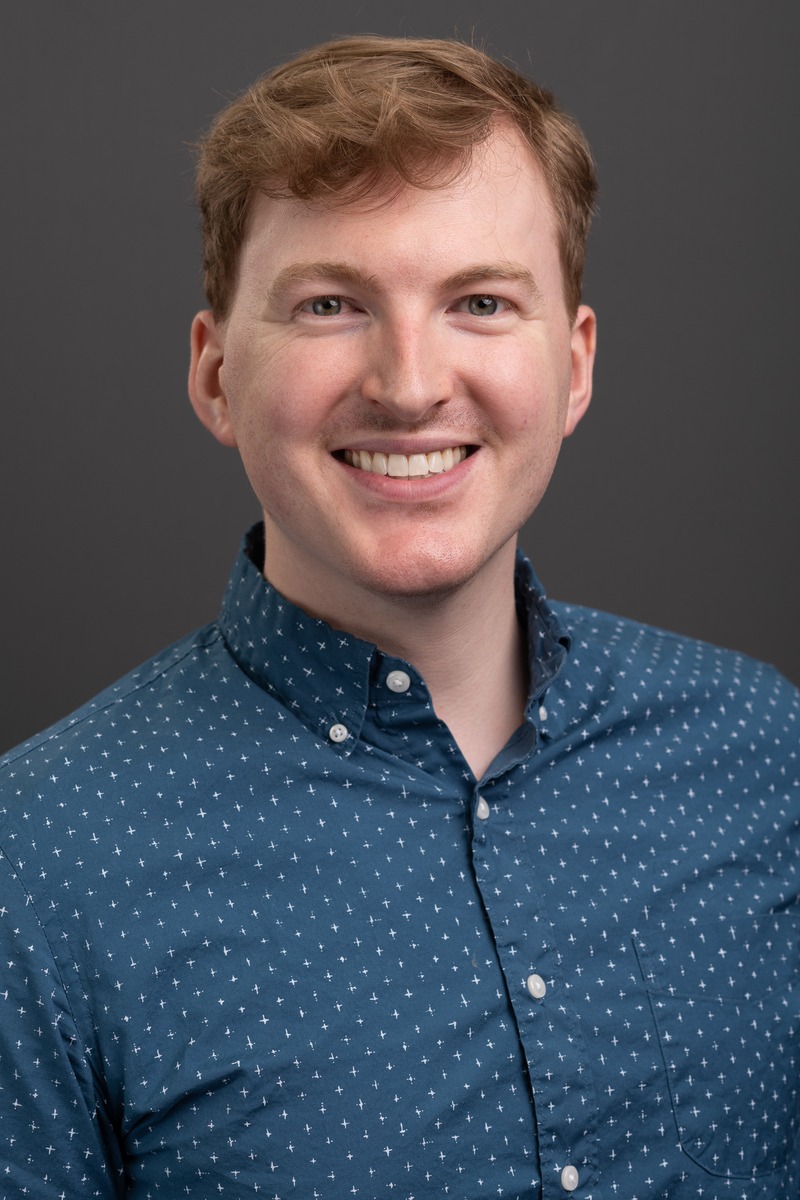 Mark Van Duker, DDS
Pediatric Dentist
Dr. Mark Van Duker is a native of Gig Harbor and is excited to be back and practicing in his home state. Dr. Van Duker did his undergraduate work at Brigham Young University before completing his DDS degree at the University of Washington School of Dentistry in 2020. When graduating, he received the Seattle Pediatric Dentistry Study Club David B. Law Award for excellence in clinical dentistry and the management of child patients. He also published two research papers during dental school on the applications of silver diamine fluoride and the use of anterior aesthetic crowns for primary teeth. After graduation, he completed a pediatric dental residency at the top-ranked Children's National Hospital in Washington, DC. Dr. Duker is a lifelong learner and is involved in numerous continuing education courses through the year, helping him to ensure his care is the best it can be. He is also a member of the American Academy of Pediatric Dentistry.
Dr. Van Duker's goal is always to instill confidence in children and show them that they are capable, all while having a bit of fun. He wants children to feel proud and know they have a safe, welcoming place to visit and be themselves. There are a lot of things that contribute to having a healthy smile, and he wants to empower families with the knowledge and resources to achieve their goals. Dr. Van Duker's residency training encompassed patient treatment under general anesthesia, oral moderate sedation, emergency trauma management and comprehensive treatment of patients with special health care needs, so he is always prepared to help children in all situations get the care they need.
Dr. Van Duker and his wife, Evelyn, have two children, Edwin and Harper, and the family enjoys playing soccer, going to playgrounds and traveling together. In his free time, Dr. Van Duker lkes to hike, visit friends and family, listen to rock music, and watch the Seattle Kraken.
---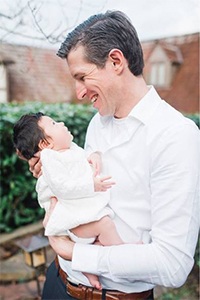 Geoffrey Bean, DDS
Anesthesiologist
Dr. Bean is a native to the state of Washington and earned his Doctor of Dental Surgery from the University of Washington. He holds a great passion for dentistry and keeps himself involved in many parts of the dental health community. Dr. Bean is an active Diplomat of the American Society of Dentist Anesthesiologists and a member of several different professional organizations in both King County and Pierce County. He teaches sedation and airway management at the University of Washington Dental School as an associate faculty member. He also supports The Friendship Circle of Washington, which is a non-profit organization that helps special needs youth and their families, by volunteering his time and resources.
Dr. Bean is dedicated to providing patients, both adults and children, with a safe, trouble-free anesthesia experience and has done so for over four thousand patients throughout his career. He helps all of his patients feel comfortable and relaxed. An appointment with Dr. Bean will feel more like a visit with an old friend.
---
Meet Our Team
Our fantastic dental team is ready and waiting to care for your little ones at Olympia Pediatric Dentistry, and we have provided their biographies for you to meet and get to know them! Contact our office today so we can begin helping your children get the healthiest smiles possible. Our patients and their parents and caregivers love Olympia Pediatric Dentistry!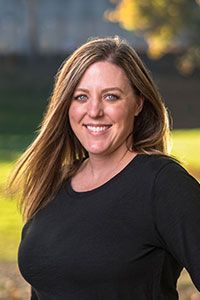 Jessica, Registered Dental Hygienist
Jessica has been with our office since 2001. She attended South Puget Sound Community College for dental assisting and graduated in 1999. After 10 years of working as a dental assistant, she returned to school and graduated from Pierce College in 2011 as a Registered Dental Hygienist. She and her husband Wayne, have one son, Riley. "I love working with kids because they say funny things." "My goal is to create a fun environment where kids love coming to the dentist". In her spare time Jessica enjoys vacationing with her family and spending time with her friends.
---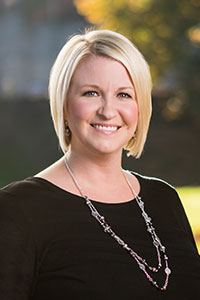 Nicole, Expanded Function Dental Auxiliary
Nicole started in our office in 1999 after graduating from the dental assisting program from SPSCC. In 2009 she returned to SPSCC to obtain her Expanded Function Dental Auxiliary license. She has two boys, Isaac and Joel with her husband Aaron. "I enjoy seeing kids get excited about coming to the dentist and helping them have a positive experience." In her spare time, she loves vacationing with her family, watching her kids play sports, and spending time with friends.
---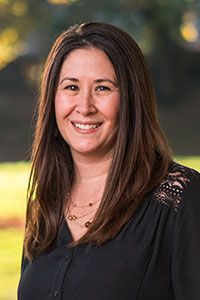 Tara, Expanded Function Dental Auxiliary
Tara was born and raised in the beautiful Pacific Northwest and has been a part of our team since 2002. She and her husband Chris and have two beautiful daughters, Carley and Macie. With over 20 years of experience, she loves what she does and wants every patient to have a pleasant dental experience. "I take pride in my work and am happy to work with a dentist and team of people who are the best at what they do." When not at work, Tara enjoys traveling, camping, and spending time with my family and friends.
---


Aubri, Expanded Function Dental Auxiliary
Aubri started in our office in 2013. Although she took a brief hiatus, she has returned and has been here for the past year. She completed the dental assisting program at SPSCC in 2001 and then returned to complete her expanded functions dental auxiliary training and is now a licensed restorative assistant. She and her husband, Kyle, have two children, Kade and Kennady, and most often you will find them at sporting events, out riding the sand dunes or just camping with friends. Her favorite part about working back in pediatric dentistry is helping each kiddo have a positive experience and enjoy their visits to the dentist as much as she did when she was a kid. Also, she enjoys the kid art they share with her.
---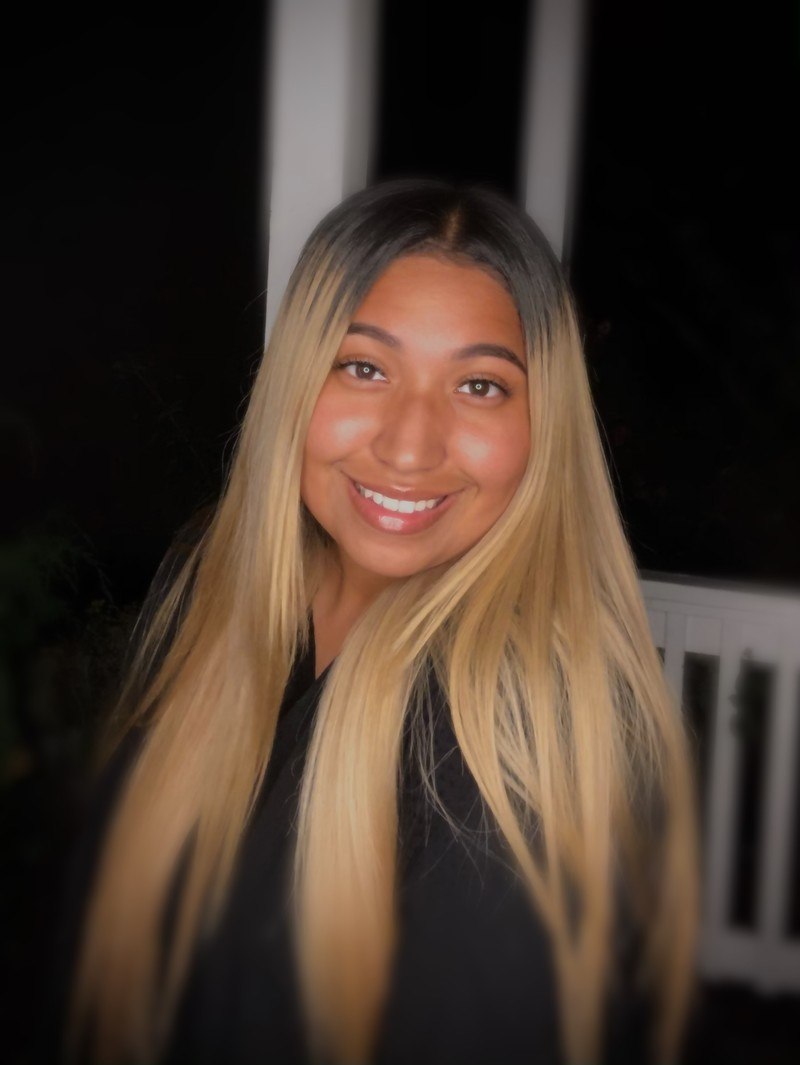 Maggie, Scheduling Coordinator
Maggie was born and raised in Lacey, Washington. She joined early 2021 and works in our front office at Olympia Pediatric Dentistry. Her favorite part about being a part of the practice is how the staff works as a team to make everyone feel welcome, safe and comfortable. Maggie says, "To contribute, I interact with our patients and ensure their dental needs are met. Also, hearing the kids ask if they can stay longer is very heartwarming!" During her free time, she likes to play volleyball and enjoys spending time with her loved ones.
---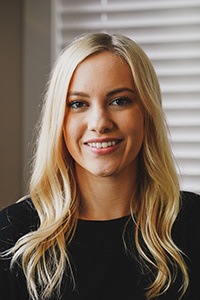 Kailyn, Dental Assistant
Kailyn attended Tumwater High School and graduated from the dental assisting program at SPSCC. She joined our team in June 2018. She loves meeting all the kiddoes at our practice, and she strives to keep her coworkers and patients happy and supported. When not at the office, she likes to ski, camp, swim, and spend time with friends and family.
---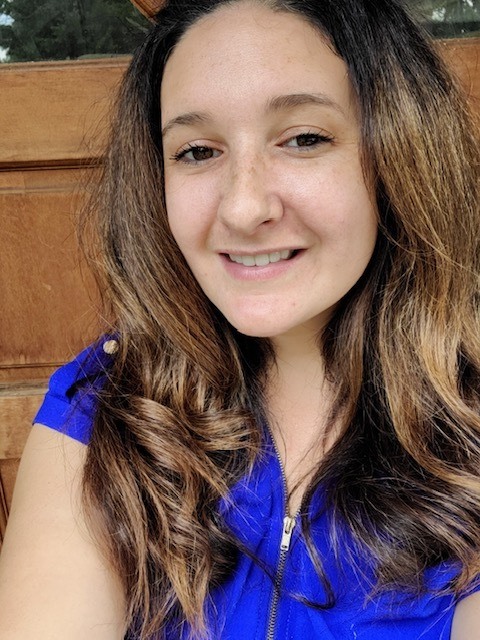 Danielle, Dental Assistant
Danielle started working in our practice in December 2020. Before coming to us, she received on-the-job training to become a dental assistant. She loves working with kids, as they always find a way to make her laugh, and she enjoys their energy and honesty. She contributes to our practice's success by being positive and doing her absolute best. She is married to Jason, and together they have two kids, Blake and Brylee. They also have two dogs, Milli and Tater. In her free time, Danielle loves camping, working in her garden, and spending days at the lake with her family and friends.
---
Karen, Dental Assistant
Karen earned her dental assisting certification from Motts Community College and joined our team in January 2022. The best part of joining Olympia Pediatric Dentistry, according to Karen, is being able to work with our extraordinary team and learn so much from each person. Karen tries her best to always have a smile and a listening ear for each of her patients. She gives her all in everything she does.
Karen is married with two children. In her spare time, she enjoys taking her kids outdoors, hitting the trails, riding bikes, skating, and playing sports like soccer and basketball.
---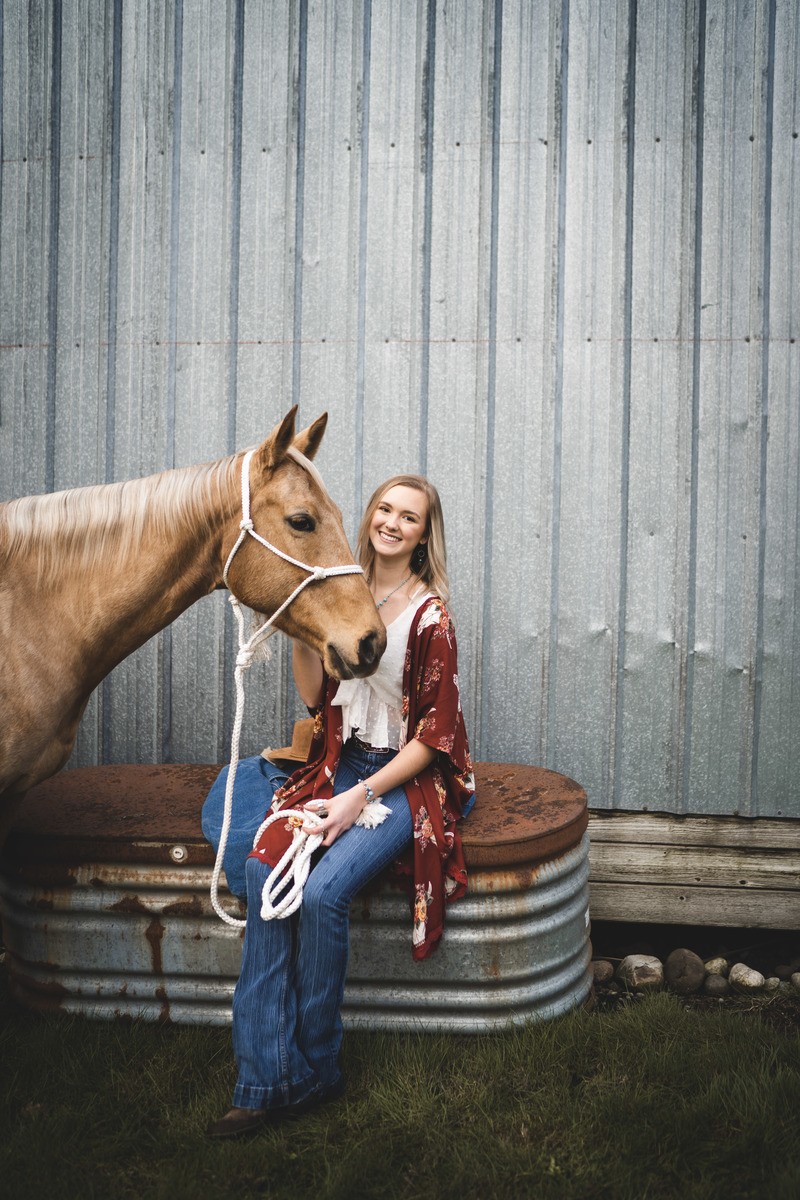 Mackenzie, Dental Assistant
Kenzie joined our team in August of 2021 after graduating from the South Puget Sound dental assisting program. She loves how fun everyone is to work with, and she loves making each kid feel safe and happy coming to the dentist.
When she is not at the office, Kenzie can be found with horses! She rode for the Tumwater Equestrian team in high school and does barrel racing in the Washington area. She also loves to travel.
---

Roseann, Dental Assistant
Roseann has been in our office since February 2022. She attended the West Coast College of Dental Assisting in Bothwell, Washington. She loves working at Olympia Pediatric Dentistry because everyone helps each other, and it is easy to get along with whole team.
Roseann is a mother of three kids: one boy and two girls. When she is not working, she enjoys reading, baking, cooking, window shopping and watching Korean dramas. She also loves spending time with her family, friends and kids.
---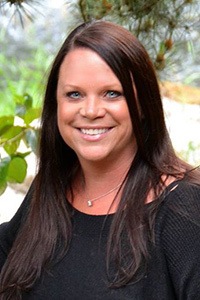 Marti, Office Manager
Marti has been in dentistry since 1995. She started her career as a dental assistant and has worked in both clinical dentistry and on the business team. Marti has consulted many dental offices and decided to join our team in 2015 as the office manager. Marti and her husband, Ivan, have three amazing children Nick, Abby and Bella, and in 2020, they welcomed their first grandchildren twins, William and Laurel. Ivan and Marti live in Tenino on five acres, and they love to share their property with all their friends and family. Marti's favorite part of dentistry is meeting all the patients and their families. She enjoys building lasting relationships with everyone she meets.
---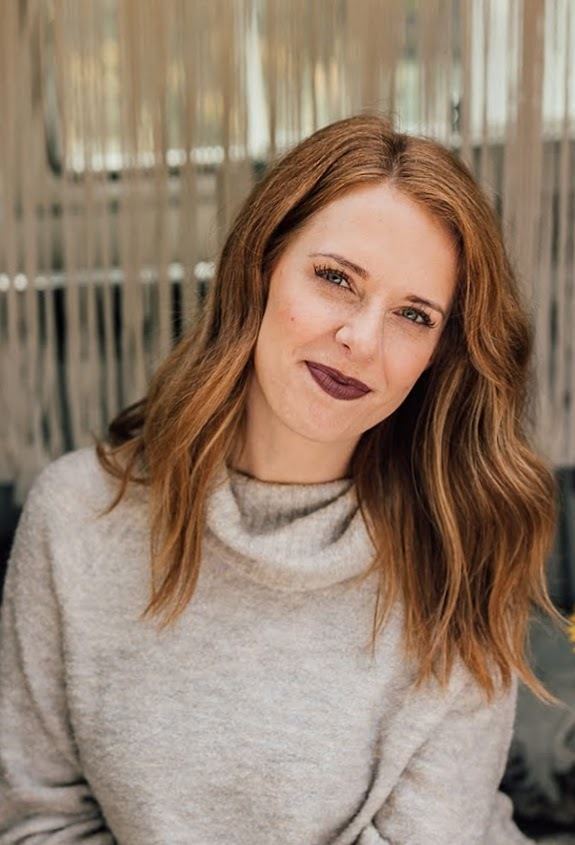 Stephanie, Hygiene Coordinator
Stephanie joined our practice on Valentine's day 2022, and we love working with her! The feeling is mutual as she says the people she works with make every day enjoyable. She also loves interfacing with our patients every day, whether in person or on the phone. When not hard at work, Stephanie and her husband are busy raising two active boys, ages 9 and 6, along with their fluffy rescue bichon frise, Daisy. She and her husband are proud Olympia locals with deep roots in the community. In their spare time, they enjoy visiting our nation's national parks and often find themselves camping in every season, including skiing in winter and surfing in the summertime.
---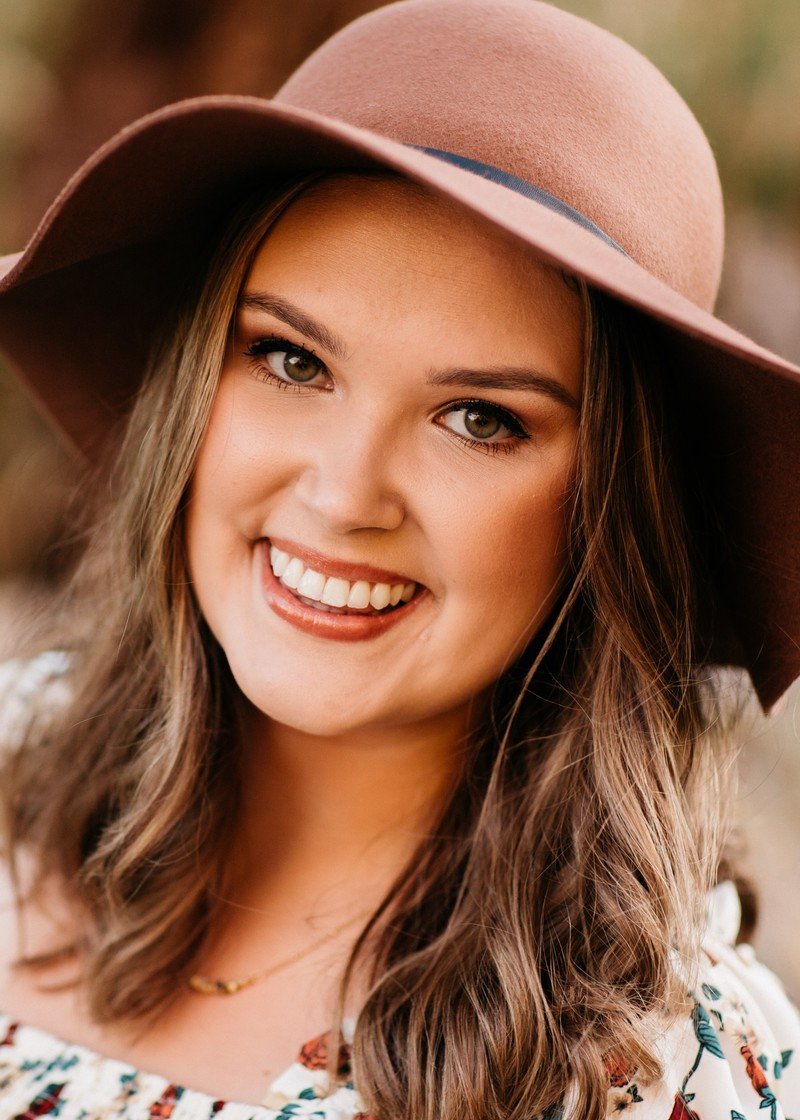 Gracelin, Hygiene Coordinator/Receptionist
Gracelin joined our team in December 2021, and she is so grateful to be part of such an amazing team! She is the oldest child in her family and has two little brothers, so she has a lot of experience with kids. She loves seeing the kiddos who come into the office and enjoys being able to watch her coworkers help them, especially through frenectomies. She is always working to be a good representative of what our practice is and what we stand for. She is almost done with her associate degree at SPSCC, and she is planning on going to nursing school after that! In her free time outside of school, Gracelin loves doing anything with her family and friends.
---
Sandra, Receptionist
Sandra joined our practice in March 2022, and we are so happy to have her on our team! She has been great with our patients as she helps them make sure they are up to date on their dental cleanings and exams, and she is great at connecting with patients and their families. She especially loves seeing our dental family grow, whether that be from new patients or families bringing in their babies. Whether patients are new or retuning, though, Sandra loves seeing people leave our office with a smile.
Sandra comes from a big family that she loves to hang out with. Her grandma had 20 kids and Sandra herself has two sisters and five brothers. In her free time, she likes to bake and paint.